Romans 8:14 "For as many as are led by the Spirit of God, they are the sons of God. For ye have not received the spirit of bondage again to fear; but ye have received the Spirit of adoption, whereby we cry, Abba, Father. The Spirit itself beareth witness with our spirit, that we are the children of God:  And if children, then heirs; heirs of God, and joint-heirs with Christ; if so be that we suffer with him, that we may be also glorified together." 
One of the most important and least understood roles of the Holy Spirit is communicating God's thoughts to us. Listening to God's voice is well-documented in Scripture, both in the Old and New Testaments. Adhering to the voice of the Holy Spirit is relational, that is, arising out of a relationship between you and God. It should be something we have a keen interest in doing at all times, especially as Christian couples who yearn for God to bless and guide our families.
But if you seldom or never hear the whispers of the Spirit, or feel His nudges, you're missing out on one of the great blessings of your heritage as a child of God. For you and your spouse to hear the voice of the Holy Spirit, you must develop a good foundation by reading the Bible, praying daily, and fasting regularly. Without such spiritual security, you're missing out on one of the greatest spiritual warfare tools, an instant message from headquarters (heaven) on what the enemy is doing and how to defeat him. Yes! It's that important for Christian families to hear the voice of the Holy Spirit.
Listening to God's voice is a habit of the greatest men and women of faith, and we see many references to this throughout the Old and New Testaments. For example, Peter was in a house in Joppa and had a vision while napping on the roof. When he woke up, Acts 10:19 says, "While Peter thought on the vision, the Spirit said unto him, Behold, three men seek thee." He went with them, and the first Gentiles heard the gospel, believed, and received the Holy Spirit. 
And the gospel quickly spread beyond the Jewish and Samaritan worlds into the Roman empire and beyond. All this happened because Peter heard the words of the Holy Spirit and obeyed. This shows that hearing the voice of the Holy Spirit isn't enough as a couple. You must also learn to obey the words spoken by the Spirit. 
If God in his majesty has chosen to speak to you, nothing is more important than learning to hear and obey God's voice! John 10:27 supports this by saying, "My sheep hear my voice, and I know them, and they follow me." 
However, we must be careful with the voices we hear. This is why you two must ask for, receive, and build upon the gifts of the Holy Spirit in your home. When you see your spouse digging into the Word or handling a situation with God's grace, encourage them. Build them up as they press forward in their relationship with God. 
1 Corinthians 12:6-10 talks about these gifts, and verse ten says, "To another the working of miracles; to another prophecy; to another discerning of spirits; to another divers kind of tongues; to another the interpretation of tongues." 
We must also possess a discerning spirit and recognize the true voice of the Most High God and not fall a victim to the voice of the devil. Satan is a cunning being who will do anything to mislead the true children of God however he can. 1 John 4:1 warns us: "Beloved, do not believe every spirit, but test the spirits to see whether they are from God because many false prophets have gone out into the world."
There is a biblical account of people possessed by spirits of deception, falsely prophesying: "She continued doing this for many days. But Paul was greatly annoyed and turned and said to the spirit, 'I command you in the name of Jesus Christ to come out of her!'" (Acts 16:18). We can imagine how many ignorant people must have been led astray by this woman. This is why it's crucial that couples, who establish and carry on godly generations, should discern the true, powerful voice of the Holy Spirit. 
Let's walk through the benefits of couples listening to the Holy Spirit's voice:
1. Understanding God's True Character
God is trustworthy; He keeps what He has promised. God is kind; He is concerned for us and attentive to our prayers. God is at peace and confident in himself and never intimidated by evil, for He knows He will forever overcome it. The fact that God is omnipresent is another quality he possesses, confirming that God exists simultaneously everywhere. God also isn't limited by time as humans are; He exists outside our temporal frame of reference.
David says in Psalm 139:7-8, "Where can I go from your Spirit? Where can I flee from your presence? If I go up to the heavens, you are there; if I make my bed in the depths, you are there." 
God's Spirit is everywhere. There is no place you or your family can go where God is not. He is a wise God. According to the Bible, His ways are superior to our ways, and His thoughts are superior to ours. Because we do not possess God's mind, we cannot fully comprehend why He permits the world to exist as it does. Even though we don't fully understand everything, we must trust in Him as the good God we know Him to be. Perhaps your husband no longer wishes to attend church or your wife just had a miscarriage. Sin and tragedies exist in a fallen world, and it is up to godly couples to recall God's kind, faithful nature when fear, hurt, and temptation knock on their doors.
He is an all-powerful God. God has more power than any other living thing. Isaiah 40:28 says, "The Lord is the everlasting God, the Creator of the ends of the earth. He does not faint or grow weary; his understanding is unsearchable." God's power allows him to do what He wants.
God is love. The Bible says that God is love. Love is His quintessence, the essence of who God is. This is why many believers have 1 Corinthians 13 quoted at their weddings. God's love is so strong and pure that it's the foundation Christian couples set before entering marriage. 
He is also righteous and wants us to be without blemish. Genesis 17:1 confirms this by saying, "When Abram was ninety-nine years old, the LORD appeared to Abram and said to him, I am God Almighty; walk before me, and be blameless." Furthermore, 1 Peter 1:15-16 says, "But as he who called you is holy, you also be holy in all your conduct, since it is written, You shall be holy, for I am holy."
2. Making Us Aware of God's Plans and Purposes
When you both make it a habit to listen to the Spirit of God, He will soon begin to reveal His true purpose for your lives, as individuals and as a couple. This will be evident in the way He directs you and in the spiritual instructions and guidance you both receive from God. Often, when couples pray together and prioritize God's plan for them, God blesses both husband and wife with the same desires, realizations, and opportunities. 
3. Growing in Your Personal Relationship with God
You both become more intimate with God when you always listen to the voice of His Spirit. This is one of the great benefits that accrues when you and your spouse faithfully pay attention to the voice of God.
Listening to God's voice allows you to know Him better. John 10:27 says, "My sheep hear my voice, and I know them, and they follow me, and I give unto them eternal life, and they shall never perish, neither shall any man pluck them out of my hand." 
4. Gaining a Better Understanding of Things You Don't Know About
When husband and wife listen to the voice of the Holy Spirit, He will open your eyes and minds to great knowledge and wisdom beyond the imagination. 
"Call unto me, and I will answer thee, and show thee great and mighty things, which thou knowest not." Jeremiah 33:3
Listening to the voice of God heightens your spiritual sensitivity and strengthens your relationship with the Most High, blessing your heavenly and earthly relationships. 
Photo Credit: ©GettyImages/pcess609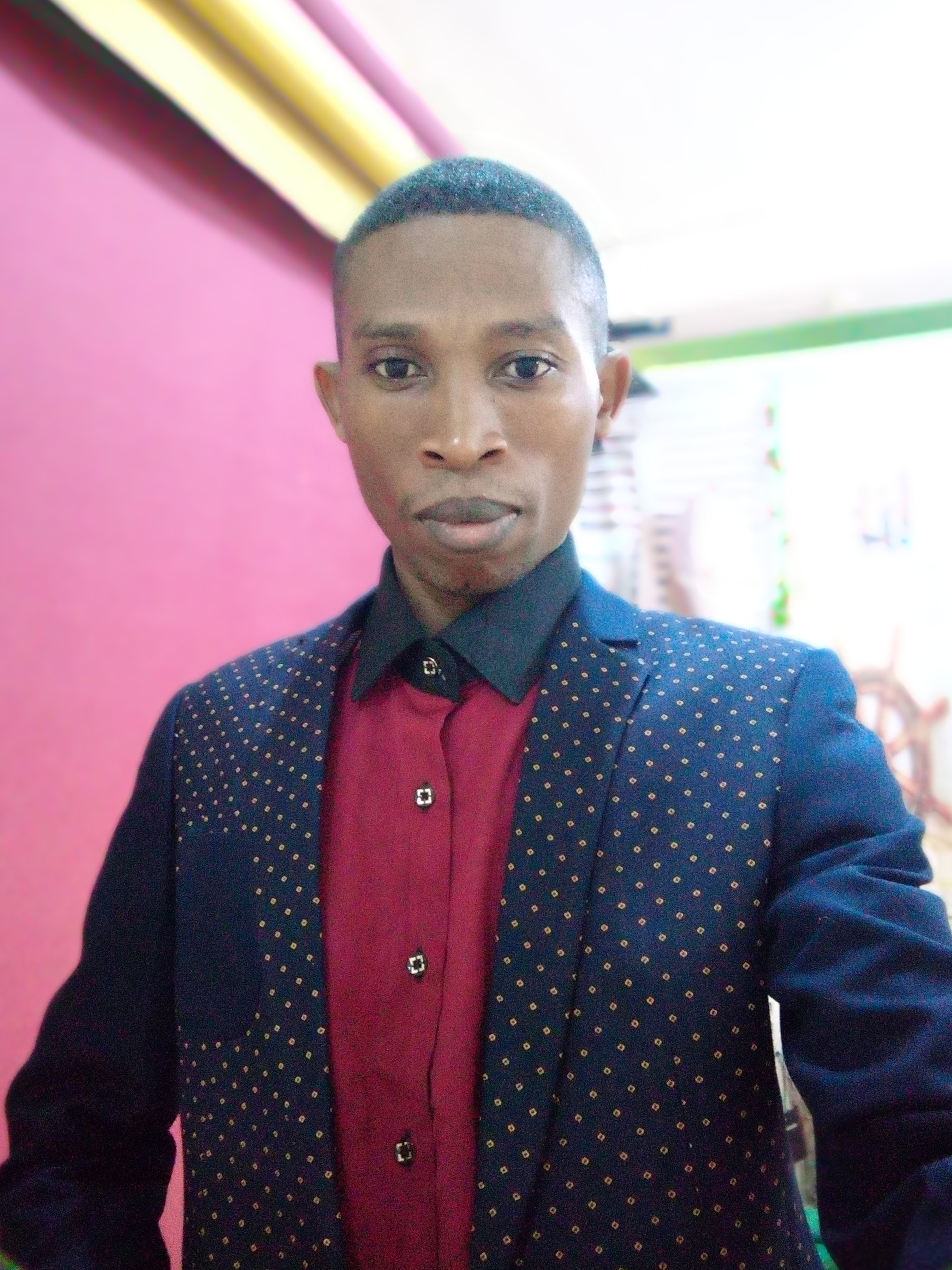 Emmanuel Abimbola is a creative freelance writer, blogger, and web designer. He is a devout Christian with an uncompromising faith who hails from Ondo State in Nigeria, West Africa. As a lover of kids, Emmanuel runs a small elementary school in Arigidi, Nigeria.