Grief can be an especially difficult concept. People who are grieving have difficulty with the emotions surrounding grief, and the people who want to support those grieving can also have a difficult time with it. But it is so important to support friends during difficult times. Exodus 17:10-12 says, "So Joshua fought the Amalekites as Moses had ordered, and Moses, Aaron and Hur went to the top of the hill. As long as Moses held up his hands, the Israelites were winning, but whenever he lowered his hands, the Amalekites were winning.  When Moses' hands grew tired, they took a stone and put it under him and he sat on it. Aaron and Hur held his hands up—one on one side, one on the other—so that his hands remained steady till sunset." People need the tangible support of others through gestures, encouragement, and help from dear friends.
However, it is easy to say a quick cliché rather than sit with someone in deep sadness. It is important not to state platitudes when a friend's loved one has passed away, like "God doesn't give us more than we can handle" or "he is in a better place," because although it sounds soothing, it does not provide the person much relief. It only provides the "comforter" a quick way to get out of a tough situation. But what can a person do when a friend is grieving? 
Here are six ways to support a grieving friend: 
1. Pray for Them
The most important thing you can do for a friend is pray for them. Ask the Holy Spirit, the Great Comforter, to give them peace that passes all understanding. That is the best gift a person in grief can receive. Ask the Holy Spirit to speak to you regarding that person. When God gives you a word of encouragement, be sure to pass it on to that friend. It may speak to their heart in a way that they have not verbalized to anyone else, including you. This will help them feel seen and known by God and meet their deep emotional needs for comfort and support.
2. Make Them a Meal
Offer to make a meal for someone in grief. It is a tangible way to meet their needs and demonstrate their presence in your life. Be sure not to make what you like, but rather ask them what they would like to eat. If they have a special diet or are a picky eater, buy a gift card to their favorite restaurant or order their favorite meal and have it delivered to their home (tip included). They may not feel up to eating when they first experience loss, but with the passing of time, their appetite will increase, and having a quick meal that can be available instantly will be of great help to them. 
3. Encourage Them
One of the best resources we have for encouragement is the Word of God. Take a day and go through the passages where people are in deep sorrow or pain. Write down the things that God said to them during that time. Read the context surrounding it and re-enact the ways God was the Great Comforter to others. In the coming weeks, say nothing to your friend but rather demonstrate your friendship by re-enacting these scenarios to their comfort level. It can be as simple as sending a bouquet of flowers a month after the loss, checking in on them, letting them know you were thinking of them after all the family members have left, or calling them on the phone and leaving a message letting them know you are praying for them. 
People often have a large amount of support when someone first passes away before and immediately after a funeral. But three to four weeks after all the family members have gone back home and that person is left alone is when they will experience another wave of grief. Demonstrating these acts of kindness in this time will demonstrate Jesus and his love in your life in ways that will provide them comfort for months to come.
4. Be the Hands and Feet of Jesus
Making a meal or buying a gift card to a favorite restaurant is a great start to demonstrating support and kindness. Try to go the extra mile when it comes to supporting your friend during your time of grief. Offer to say a few words about the loved one if there is a funeral service. Ask them if there are any errands they need to run or tie up loose when it comes to their loved one's loss. Pay for groceries and have them delivered to your friend's home. Offer to pay for any last-minute costs at the funeral home or grave site. Discover ways to demonstrate Jesus in tangible ways to your friend. If you are running out of ways to do that, ask the Lord to reveal any needs that your friend might have that he or she has not made you aware of. Do your best to meet them in a kind and loving way to demonstrate you are a good friend supporting them through a tough time.
5. Write Them a Note
In this technological world, many have lost the art of handwritten notes. By a sympathy card or blank note and write in it all the ways your friend has been an encouragement to you. Highlight their good qualities and why they are such a good friend to you. In the hustle and bustle of life, we often don't say the important things that make people feel special. Tell them all the ways you love them and encourage them not to feel bad if they don't recover from their loss right away. 
6. Check in on Them
Grief is not linear; grief can take years, and people go through many stages before grief is finally complete. Don't rush them but let them know you are there for them. Send a random text letting them know you were thinking of them. Buy a gift from Amazon that you know they'll like and have it delivered to their door. Make their birthday or another special holiday extra special during their time of loss. Spare no expense on a gift, throw a party in their honor, or host a card shower where other friends and family can write notes of encouragement to their friend. Checking in on them often will help them feel more comfortable to share with you if you're going through a rough time or ask for help if needed. Don't get discouraged if your friend is quick with a response or doesn't respond at all. Give gifts and notes of encouragement without expecting an emotional payoff for you too. Be someone who loves others with no strings attached. 
Grief is not something anyone should go through alone. God has provided us with people to support us through difficult times in our lives. Be the Hur to the Moses in your life. Hold up people's hands when they are weakest, and you may find when you are having a difficult time, you have the support you need as well. 
Photo Credit: ©Getty Images/Rawpixel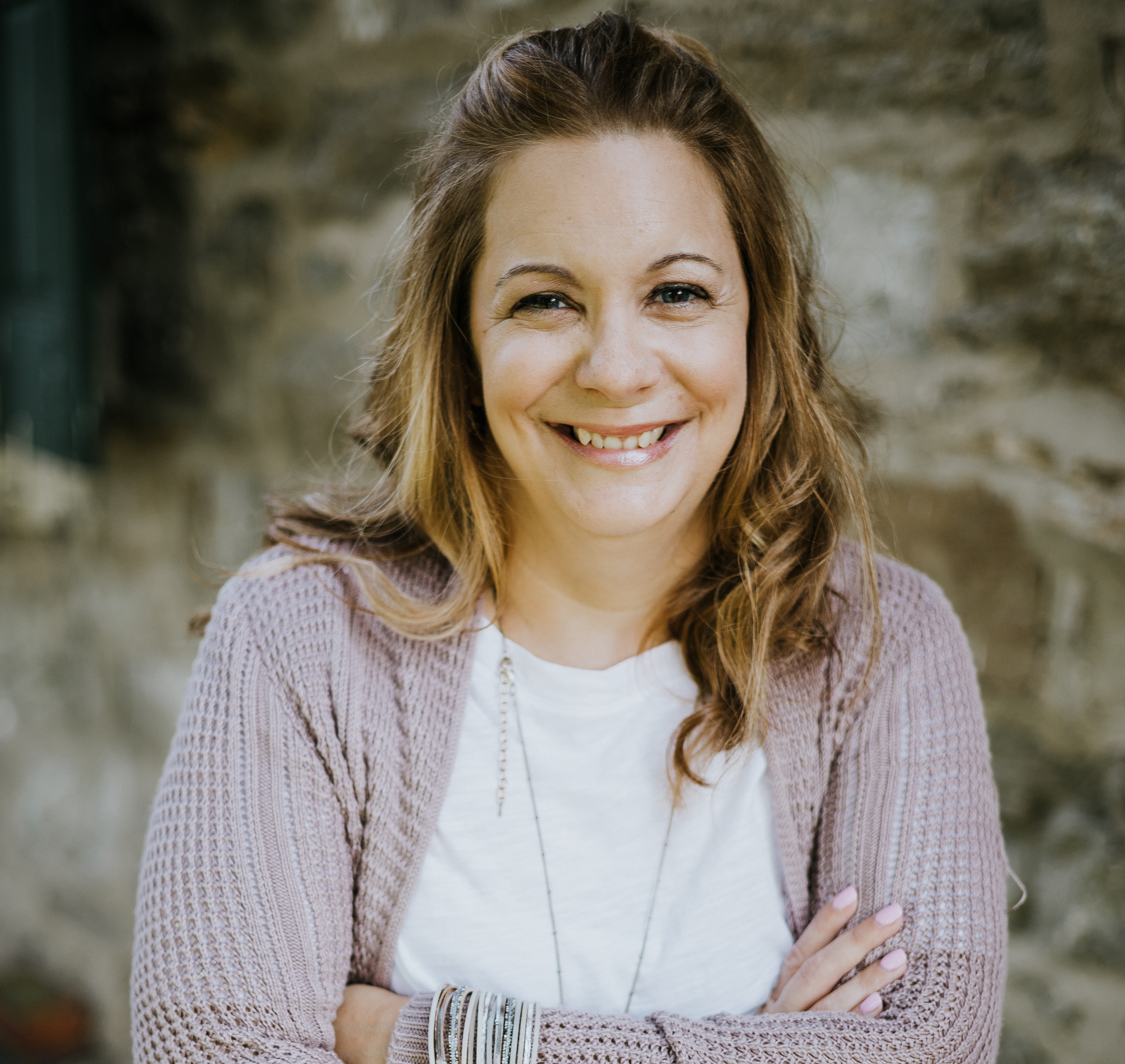 Michelle S. Lazurek is a multi-genre award-winning author, speaker, pastor's wife, and mother. She is a literary agent for Wordwise Media Services and a certified writing coach. Her new children's book Who God Wants Me to Be encourages girls to discover God's plan for their careers. When not working, she enjoys sipping a Starbucks latte, collecting 80s memorabilia, and spending time with her family and her crazy dog. For more info, please visit her website www.michellelazurek.com.