"Sweet friendships refresh the soul and awaken our hearts with joy, for good friends are like anointing oil that yields the fragrant incense of God's presence." Proverbs 27:9 (TPT)
I am a mountains girl. However, being born and raised and still residing in Texas, I don't get the luxury of stepping outside and being greeted by their majestic beauty. Thankfully, when the mountains are calling, we do our best to pack up the entire family (including the dog) and make the 15-hour trek to answer the call. Even though it's only about once a year, it's absolutely blissful.
My closest friends know of my deep love for the mountains. They know that it's my happy place. Which is why last Valentine's Day was so special. We made a pack to go on a girls' trip to the mountains. But those plans quickly changed after losing my sweet momma unexpectedly in the spring.
In the midst of my grief, one of my sweet friends gave me a gift that touched my heart and blessed me beyond words. Before she gave it to me, she said, "I know how much you love the mountains. But… I also know how much you love coffee, so take this and go meet God on your porch swing, for now, until we go on that girls' trip." It was a coffee mug wrapped in a beautiful landscape of the mountains. My sweet friend's thoughtful gift has given me peace and comfort on countless mornings. 
As Valentine's Day quickly closes in and we scurry around searching for ways to make everyone feel special and loved, let's be mindful of those sweet friendships in our lives that are such a blessing to us. That friend who always checks in on you. That friend who can always conjure up a smile (or giggle) no matter what the situation. That friend who forces you out of your comfort zone to grow you and hold you accountable. That friend who makes you a better wife, mom, sister, and all the other roles you carry. 
These are the sweet friends that awake our hearts with joy, and spending time with them is a gift in and of itself. Let's bless them this Valentine's Day with simple acts of kindness. Need some ideas? Here are four simply sweet ways to do just that:
Pray for Her
Is there anything sweeter than the gift of a prayerful friend? One of the most powerful ways we can bless our friends is by praying for them. Whether they are facing a challenging time, walking into a new season, or having to make big decisions, our prayers are priceless! Prayer connects us in a deep way as we show our vulnerability and take our hearts earnestly to the Father. 
Here are four ways you can pray and lift up your precious friends:
Pray for Her to Have Peace
"Do not be anxious about anything, but in every situation, by prayer and petition, with thanksgiving, present your requests to God. And the peace of God, which transcends all understanding, will guard your hearts and your minds in Christ Jesus." Philippians 4:6-7
Father, I pray you grant my friend peace. Lead and guide her to Your will and Your way. Help her place her trust in You. Amen.
Pray for Her to Seek Wisdom
"If any of you lacks wisdom, you should ask God, who gives generously to all without finding fault, and it will be given to you." James 1:5
Lord, I lift up my friend to You. Please grant her wisdom and discernment. Help her seek You and find direction in Your precious Word. Let her tuck it in her heart. Amen.
Pray for Her to Cling to Hope
"But those who hope in the Lord will renew their strength. They will soar on wings like eagles; they will run and not grow weary, they will walk and not be faint." Isaiah 40:31
God, You know the hopes and dreams of my dear friend. You plant them in her heart. Please help her set her eyes on You and pursue the dreams You lay before her. Amen.
Pray for Her Healing
"Have mercy on me, Lord, for I am faint; heal me, Lord, for my bones are in agony." Psalm 6:2
Gracious God, my friend is in need of healing. You know her intimately and exactly what ales her. I ask that You bring forth healing if it is Your will and reveal how I can help her in this time of need. Amen.
Serve Her and Her Family
"We will all face troubles in this life and walk through difficult seasons, maybe even some that are just too much to bear. This is when we as a body of believers can come alongside one another in love and service." (Galatians 6:2)
After my mom passed, the outpour of love truly touched my heart. It allowed me to remind myself to keep breathing because many days, I was overcome by such sorrow I found that I couldn't catch my breath. A close friend then gently told me that anxiety can be a part of grief. Her friendship helped me navigate one of the darkest times of my life. She sent me encouraging notes, offered to help with the children, and gave hugs whenever I needed them. She was such a blessing.
If you have a sweet friend walking through some murky waters, reach out and touch base with her. Let her know she isn't doing this alone.
Bend an Ear
Attentive listening seems to be a foreign concept these days. We have so many distractions and noises around us at any given point that our attention span has shriveled up to mere nanoseconds. At least, it appears to be that way. I, for one, can tell you I have a very hard time focusing when there is a lot of noise. 
But, when someone actually takes the time to tune all the noise out and really listen – it's noticed! And what a blessing it is! 
When you get together with your sweet friends, be sure to bend your ear and actually tune in to what they are saying. Be intentional by placing your phone on silent or putting it away. Give her time to talk so she feels heard and validated. As difficult as it may be, try not to formulate your response (bite your tongue if you have to) and just be present. 
Present thoughtful questions and be genuine in your approach by asking how you can provide support and prayer while offering encouragement. A friend that takes the time to listen, and truly listen, will be the one that has your back in all kinds of situations. Treasure those friends!
Give a Thoughtful Gift
Are you a gift giver? My sister's love language is gifts, and I can attest to it in saying that she might quite possibly be the best "gift giver" there is. Anyone who knows her would say the same. She makes it not just about the gift but about the entire presentation. She goes a little crazy for Christmas and birthdays and even hosts a Galentine's party with crafts for her friends to take home.
Maybe you enjoy giving and receiving gifts as well. If you have a friend who feels loved when you get her a gift, be sincere and think about what would really make her day, such as the coffee mug my sweet friend gave to me. It really is the thought behind the gift that matters to her. 
While I am not nearly as good at giving gifts as my sister, I do love when I find a gift and it immediately makes me think of a dear friend. It's also fun to watch them light up when they receive it. It truly blesses us both! 
Well, there you have it, my friend. Go and bless your sweet friends. Shower them in love, and may you receive their blessings of love as well. Happy Valentine's Day!
Photo Credit: ©GettyImages/Simon Lehmann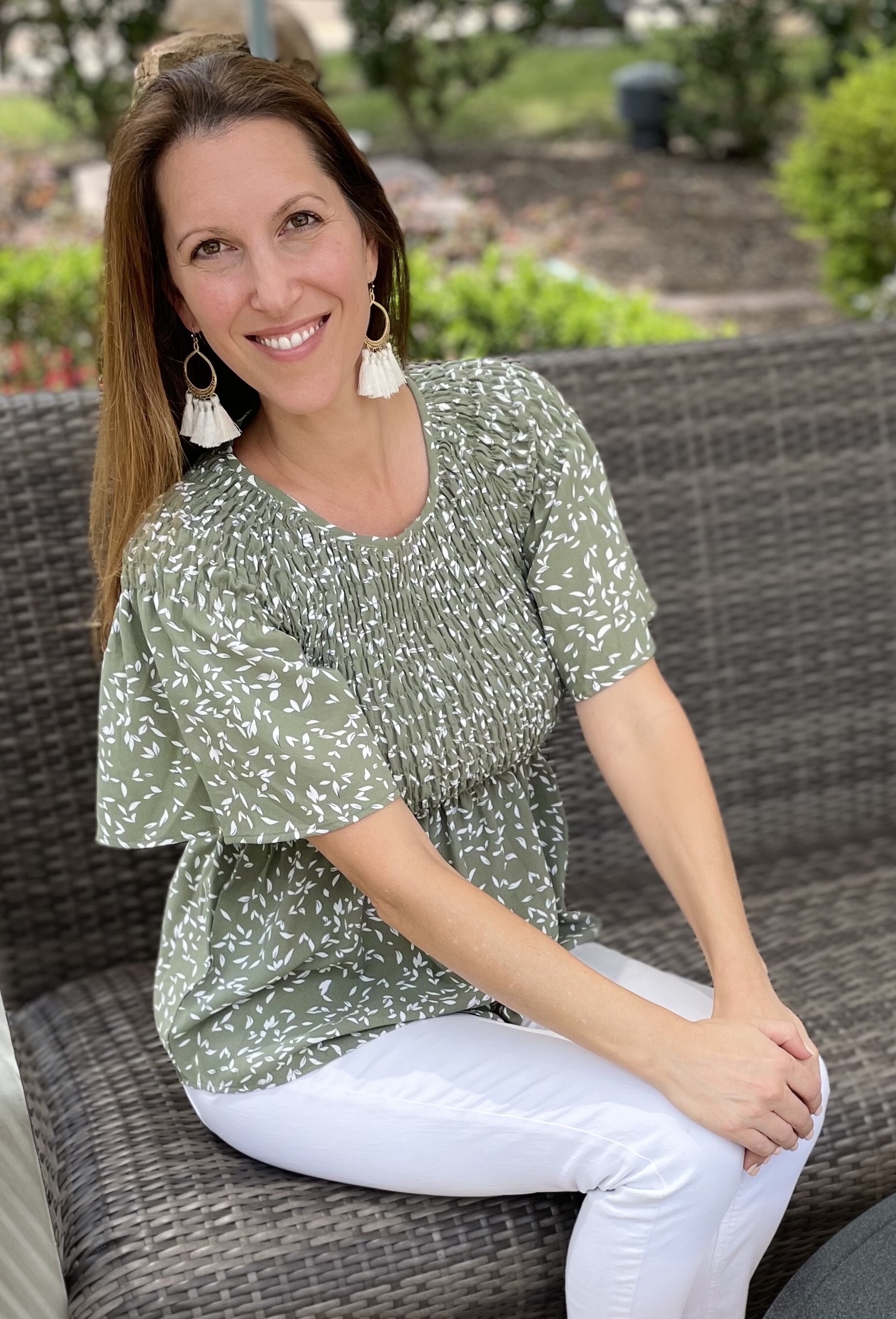 Alicia Searl is a devotional author, blogger, and speaker that is passionate about pouring out her heart and pointing ladies of all ages back to Jesus. She has an education background and master's in literacy.  Her favorite people call her Mom, which is why much of her time is spent cheering them on at a softball game or dance class. She is married to her heartthrob (a tall, spiky-haired blond) who can whip up a mean latte. She sips that goodness while writing her heart on a page while her puppy licks her feet. Visit her website at aliciasearl.com and connect with her on Instagram and Facebook.