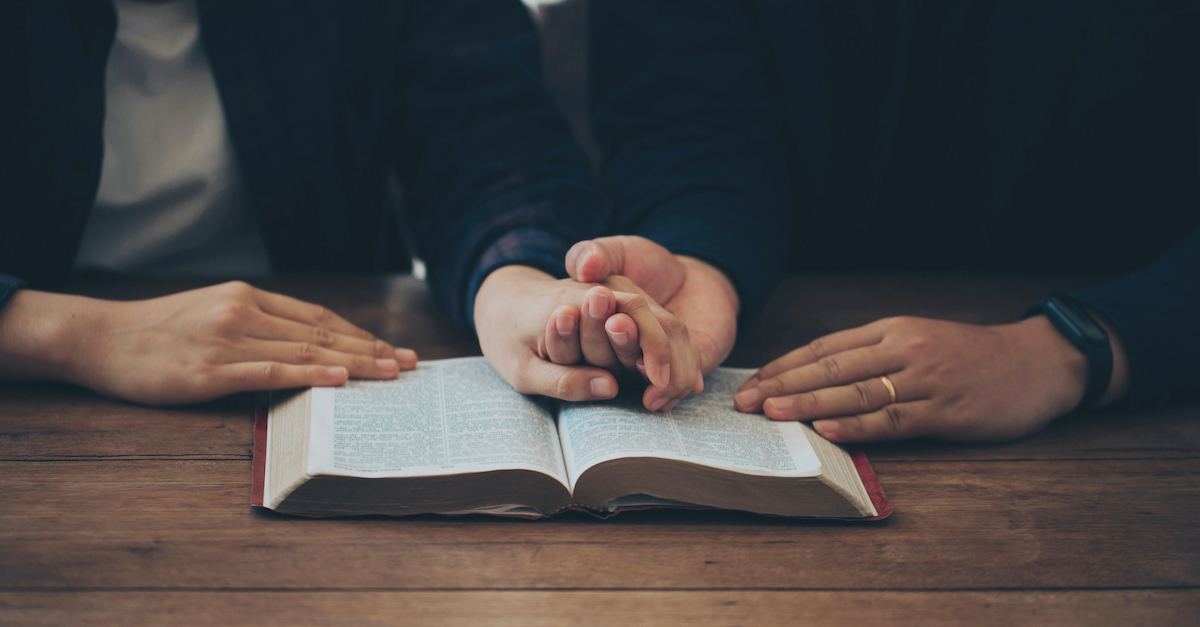 Do you forget to pray for your marriage? For your spouse? Sometimes we are so caught up in the prayers for our children and family, for church family and friends, for missions and ministries, and even for world conditions, that we take the construct of our closest covenant for granted. 
Knowing what to pray can sometimes be a challenge. If communication is good between you and your spouse, you likely have a good idea of what areas they are struggling in, need encouragement in, and so forth. But there's more to marital prayers than just praying for our spouse. It's also praying for the marriage itself. 
The very essence of marriage at its core is being attacked regularly from various directions. We don't need to spell out the statistics, but it shouldn't be surprising that over half of marriages end in divorce. Whether finances, infidelity, differences, or what-have-you play a part, moving apart from each other is a condition no marriage is secure from. 
Consider the various areas your marriage can take a hit, and keep in mind that just because it may not have been attacked in that region recently doesn't mean one isn't coming. Marriage is meant to be a picture—a reflection—of our relationship with the Lord. So it is logical to conclude that its sanctity will not go unscathed by challenges, temptations, and warfare.
This being said, it's wise to spend time in prayer for your marriage. Protection over the vows that were spoken. A securing of fortress around the home you have created together. 
Here are ten simple but powerful prayers that you can use to bring your marriage before the Lord in offense for battles to come and in defense for battles currently being fought.
Photo credit: ©GettyImages/pcess609